Hello everyone
Thought it was time to add an update to our progress.
We are still living in the van - today will be our 53rd night.  The van is now at home - without the sandbags and porta loo we have our parking space restored.    
We have cleaned the kitchen floor of silt best as we could and brought the garage leather chairs in - with the rayburn going we have at least got a warm and comfortable place for the evenings.  We love our van but the seating is not as comfortable as a sofa or comfy chair. The dresser has been brought back in to store the essentials.
It does illustrate just how few of your possessions you actually NEED!   

We now have some drying equipment in place and the house does not smell quite so damp.
We have finally got a house to rent - we are (fingers are still crossed) moving on the 16th April.  We will be living at Blagdon Hill for at least 6 months.
It is a bit posh for the likes of us.  For Mike's benefit though - it is before the hair pin so when he cycles that way he can replenish his batteries prior to the steep climb!
All joking aside, though, it has the double garage we need and sufficient parking for the van, trailor and car.  It will be great to have the bikes with us again.
We are still finding Royal Sun Alliance very difficult to deal with - even though we have engaged independent loss adjusters I think we still have a battle on our hands to get things done properly.    
Next week we need to knuckle down and go through the barn contents - we cannot take everything with us but we have been told to push for it to be professionally cleaned and so will need to empty it at some stage.  There is a lot that we need to throw away.......
The prospect of moving is filled with mixed feelings - it will be great to have a home and space again, but having never rented I find it all a bit strange - not been able to alter things - even put pictures up where you want them.  We are not sure what to take and what to leave or if the things we leave will remain undamaged while work is carried out. 
We have got a lot of "stuff" and this summer was going to be our year to have a good clear out - well I guess we have been forced into it.
We have kitchen things in the bedrooms and lounge contents all over the place - as most of you know I don't do "unorganised"! 
The garden needs a rethink - we need to kill what is left of the lawn, rotovate it and reseed in the autumn. 
Anyone good at rotovating or even got a rotovator - please apply here.  Also if you are good at planning gardens we would love to here from you!
The greenhouse is thick with silt and so needs to be emptied ready for disinfecting.  
The summerhouse is not quite so bad but still needs cleaning. 
Everywhere we look there is mess to sort out and at the moment we are looking at a very big mountain to climb.  
I have added a few more photos to show progress!
Thank you very much to everyone who has offered and delivered help, food, a listening ear and moral support.  It is really appreciated.
Chairs for Darby and Joan or what?!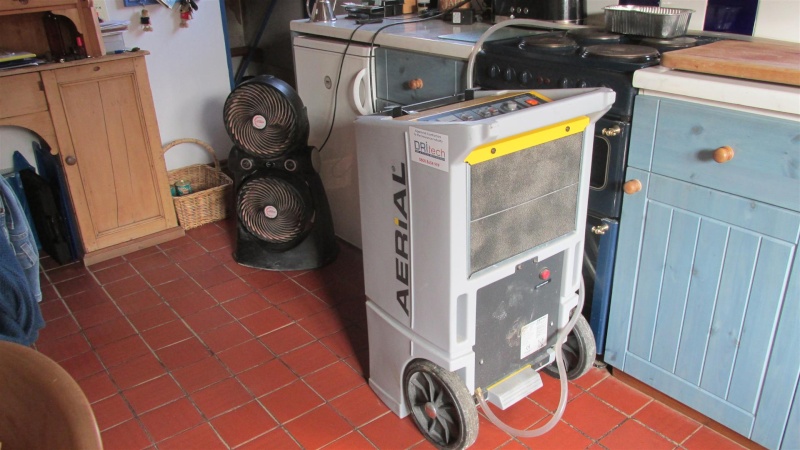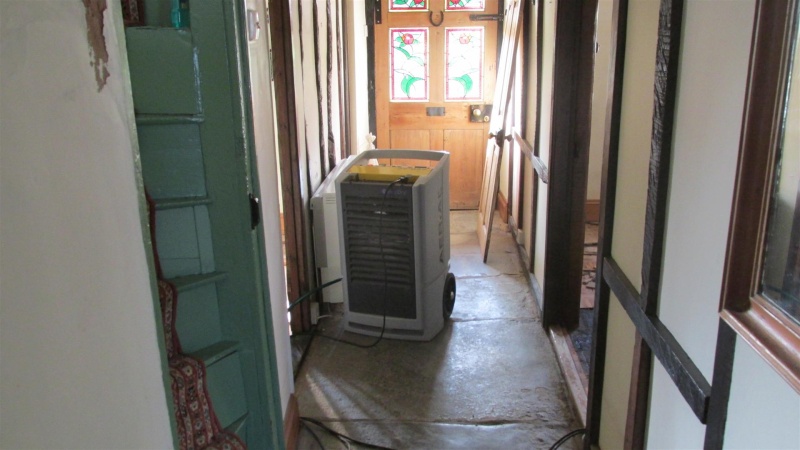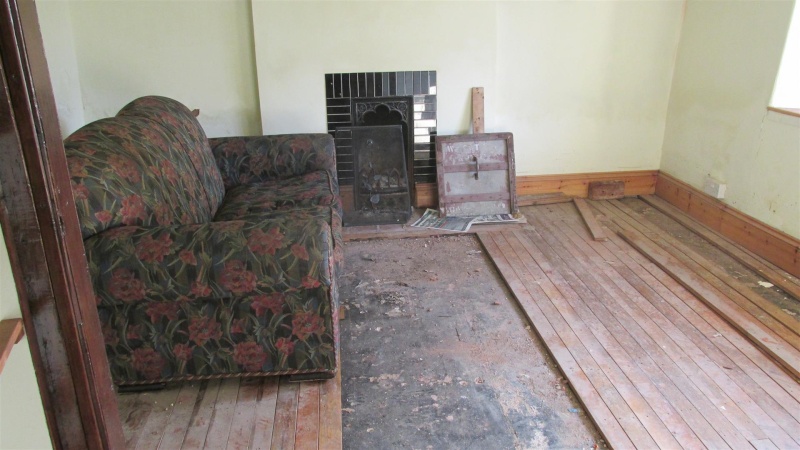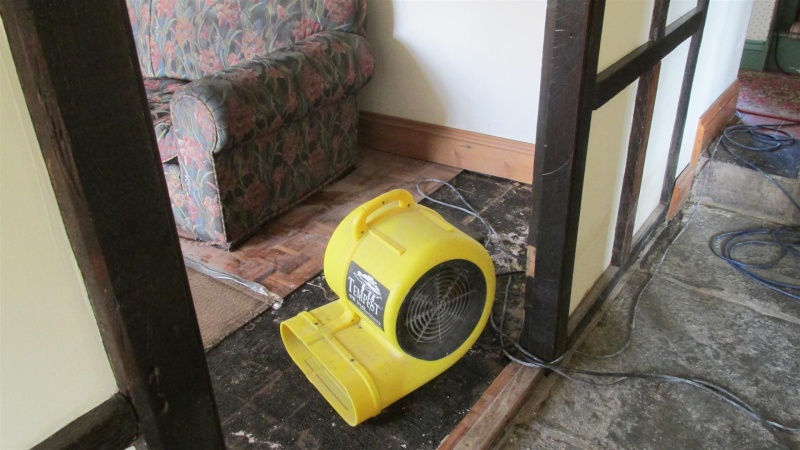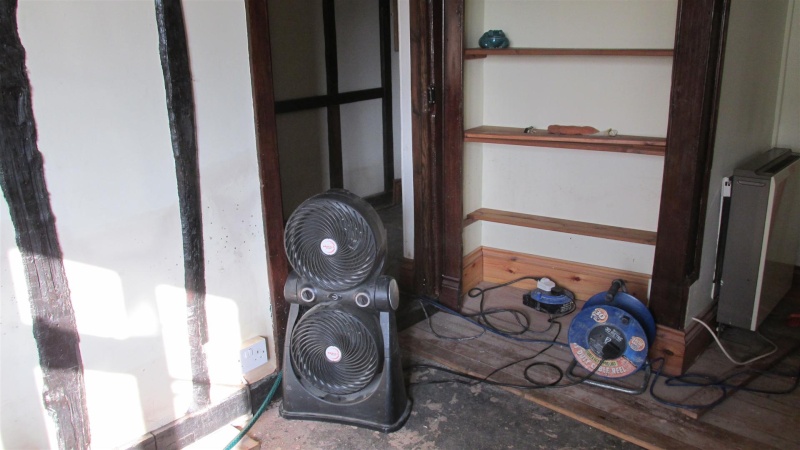 In the middle of it all our car would not start - the key had thrown toys from the pram and refused to talk to the engine.  A new key was purchased - that will teach the old one to have tantrums - and reprogrammed by Hickleys and we were mobile again.  
Thanks very much to Tiggie who just happened to come over with a scrummy lasagne and ended up going into town with Andy and our car.  Then bringing him home again.  Also the RAC man who towed the car was a star.      
It is not all doom and gloom - today our van has passed his MOT - some good fortune at last.   
We also took ourselves off to Minehead last week as they had a steam gala.  We saw some stunning trains but this one was my favourite - built in 1917 and served in France during the war - and has worked virtually all it's life.
The following link gives a brief history of this spectacular engine
http://www.didcotrailwaycentre.org.uk/locos/5322/5322.html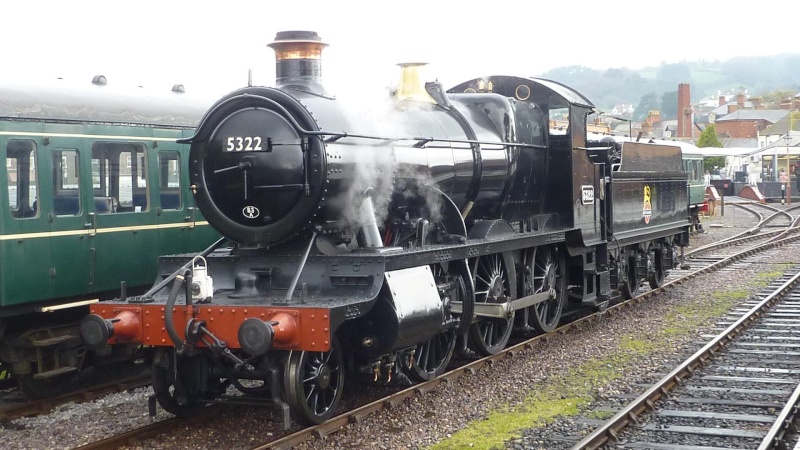 We had a day riding on the trains on Thursday - we managed to ride with every locomotive running and disembarked at Watchet for ice cream!
The next day we braved the wind, rain and bitter cold to walk to Blue Anchor - these shots were well worth the suffering - well I think they are - not sure if a long suffering Andy would agree?!