Wow - what a great day out.
This Museum is recognised as the finest and largest in the World. It certainly was impressive.
I suspect that many of you have already visited this Museum located very close to the NEC in Birmingham. No doubt some of you will have been there prior to the devastating fire that destroyed 400 motorcycles in September 2003. Due to the determination of ownership, staff and contractors, the museum doors re-opened on 1 st December 2004 .
Today the museum is home to more than 650 British machines, with new acquisitions arriving daily. In fact, while we were there in November 2011, a Singer motorised bicycle was being wheeled in to it's spot for the first time since the fire. We were told that nearly all the machines are now back on display.
The museum is fascinating and very well set out. We spent an entire day there. We were in the area for the Carole Nash NEC Bike Show and decided to take an extra day to visit the museum. We were staying in a camp site just outside Meriden and we drove the van to the museum - the bus did not stop outside and it was not really a safe route to cycle - dual carriageway with very little cycle path or pavement. It worked really well as there was plenty of free parking and at midday we returned to the van for a spot of lunch. We then went back into the museum and walked around the exhibits again. We saw so many bikes that we had missed first time round and those we had already seen we gazed at for longer! We could have easily gone around a third time.
We met an employee who spends all day every day cleaning and polishing - bit like the Fourth Bridge!
At the end of our visit we tried to decide on our favourite bike - needless to say we could not narrow it down to just one. We have chosen just 6 of our numerous photos to show you some of our favoiurites.
If you have not already been there and you have a day to spare - take a trip - it is well worth a visit.
http://www.nationalmotorcyclemuseum.co.uk/
Paula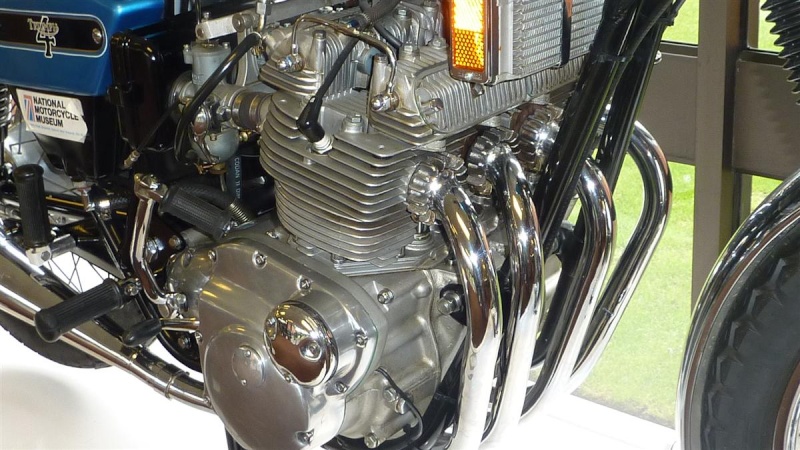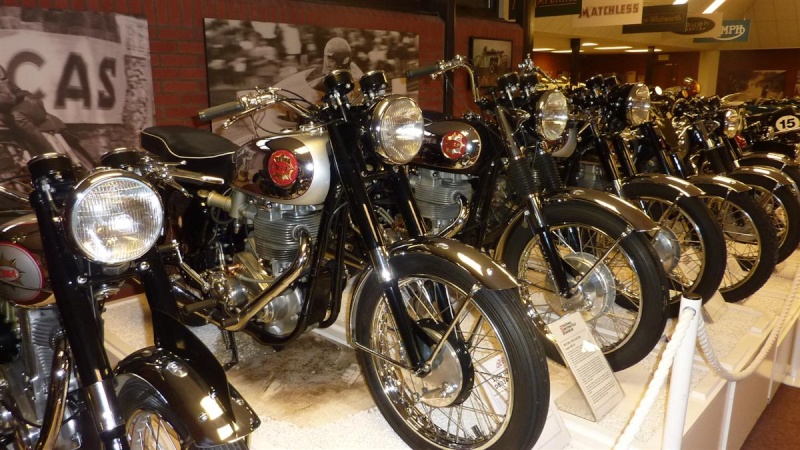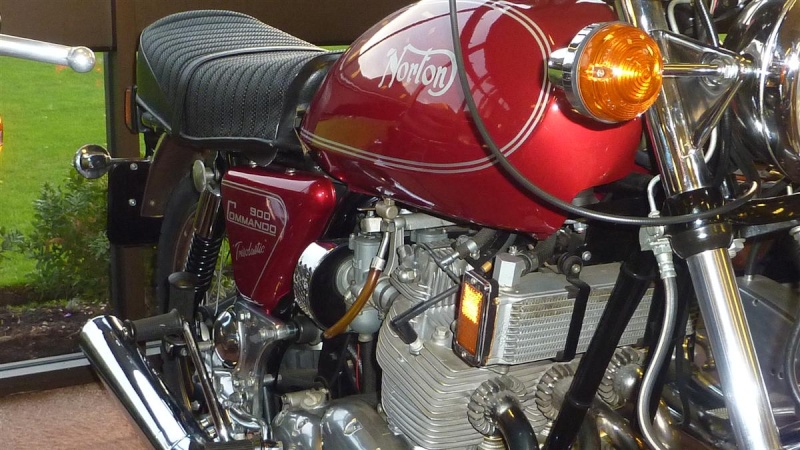 _________________
Paula